Does this describe you? Knee Pain When Standing, Walking, and Climbing Stairs: A Case Study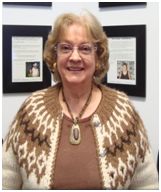 Verla Y., from Benbrook Texas, visited my office complaining of severe pain in her left knee. Most of the pain she felt was under her knee cap and on the inside of her knee (where the knees touch). She could not stand or walk for more than a few minutes at a time without knee pain.  She also felt some intermittent pain in the back of her left knee which limited her ability to extend and bend her knee.
She had been to her primary care physician in the past but he never took x-rays or recommended surgery.  He just prescribed pain medication which gave her temporary relief.
Her knee pain had gotten progressively worse over the past six years but it became more severe and limiting in the past few months.  When she initially came into my office she couldn't walk, stand, vacuum, climb stairs, lift or carry items that weighed more than a few pounds without her knee hurting.
Initially, I examined and took x-rays of Mrs. Verla's left knee.  Upon examining her knee she had visible swelling all around her knee joint.  She also felt pain to the touch on the medial aspect of her knee and below her knee cap.  The x-rays showed signs of severe arthritis in both the medial compartment (the inside of the knee where the knees touch), and behind her knee cap.  Her x-rays also showed 'bone on bone' on a small part of the medial aspect of the knee. Mrs. Verla knew that she had waited a long time to address her knee problem, so by the time she came to see me it had already severely deteriorated.
After reviewing and explaining her x-rays to her we discussed all of her options.  I also explained cold laser therapy, exercises, and the other modalities we would be using during treatments.  I was very clear that because of the stage her knee was in there was no way we could get her knee feeling 100% perfect again.  She also understood that if she chose not to do any type of care her knee would progressively get worse and she would eventually need a knee replacement.
Since she did not want her knee to get any worse and she did not want surgery she decided to start treatments.
After a few treatments, Mrs. Verla started to respond favorably to care (just like I thought she would), and after several weeks she really noticed a significant reduction in the swelling and pain in her knee.
Now that she has completed treatments she is able to do activities that just a few weeks prior to starting care were impossible to do without pain.  She can walk without knee pain, and she can get around independently without agonizing about whether knee pain will inhibit the activities she enjoys doing.
Knee replacement surgery is not even a thought in her mind anymore.
Toward the end of care she filled out a questionnaire and this is what she wrote:
"A cure was never promised or expected, but my knee is 60-70% better now after completing care (Dr. Schnee's Cold Laser Knee Program).    All of my questions were answered truthfully and treatments were never painful.   I always looked forward to them.  My knee is now much more stable, and the pain has lessened considerably.  I feel that the exercises Dr. Schnee gave  me will continue to strengthen my legs.  I now can walk and stand without pain and I can stand from a sitting position with little to no pain."
If you suffer from knee pain that inhibits you from walking, standing, climbing stairs or activities you enjoy doing then Dr. Schnee's Cold Laser Knee Program may be the answer to your problem.  Dr. Schnee's Cold Laser Knee Program is  a complete treatment system that combines low-level laser treatments (cold laser treatments), along with other non-invasive modalities that promote rehabilitation of the knee. 
 Every patient's program is different depending on whether they suffer from knee pain due to arthritis, 'bone on bone', meniscus tears, bursitis, tendonitis, Baker's Cyst, post surgical arthroscopic knee pain, or a combination of the listed conditions.  If you live in the Dallas/Fort Worth area call our office at 214- 596-1051 to find out if you're a candidate for Dr. Schnee's Cold Laser Knee Program.
Or if you would like more information about Dr. Schnee's Cold Laser Knee Program fill out the form on the right side of this screen to get your FREE report mailed to you entitled, Amazing Cold Laser Therapy the Missing Link to Knee Pain Relief! or visit http://www.helpmykneepain.com
At the Atlas Medical Center we also have programs available that can help most musculoskeletal conditions such as low back pain, neck pain, shoulder pain, sciatica, disc and nerve problems, hip, ankle, foot, hand and wrist pain, etc…
Dr. Robert Hanson, D.C. an associate at the Atlas Medical Center, offers non-surgical cold laser therapy programs for neck, shoulder and back pain.  He also offers programs that help treat neck and back pain due to  herniated, bulging, degenerated discs, stenosis, and pinched nerves with Cold Laser Therapy and Spinal Decompression Therapy.
Dr. Alexandra K. Schnee, B.S.,D.C.,-Your Dallas Cold Laser Chiropractor in  Dallas and Fort Worth, Texas Area for the Non-Surgical Treatment of Knee Pain-" Dr. Schnee's Cold Laser Knee Program Has Been Helping People with Knee Pain and Joint Pain in the Dallas – Fort Worth Area Since 2001."
Dr.Schnee,a Dallas cold laser chiropractor in Dallas-Fort Worth shares a case study from one of her patients on how cold laser therapy for knee pain benefited them.