Cold Laser Therapy: One of Three Proven Fixes to Treat Injuries and to Feel Better FAST!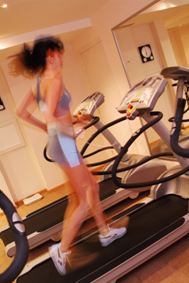 In November's 2010 issue of Shape Magazine, advisory board member Nadya Swedan, M.D., a women's sports medicine specialist, mentions cold laser therapy as one of three proven fixes for treating an injury.
"Cold Laser- What's it for? Strained or torn muscles, wounds, or bruises; and chronic pain."  The other two suggested fixes to treat injuries were the Graston technique and kinesio taping.
If you've injured your knee and are experiencing chronic knee pain call the Atlas Medical Center at 214-596-1051.
Dr. Alexandra Schnee, D.C., practices at the Atlas Medical Center, she is world renowned in the field of Cold Laser Therapy for the treatment of severe knee pain. Her Cold Laser Knee Program is considered one of the most successful non-invasive treatment programs available. If you would like more information about Dr. Schnee's Cold Laser Knee Program go to http://www.helpmykneepain.com/cold-laser/free-report to get a FREE 16 page report mailed to you.
Dr. Alexandra K. Schnee, B.S.,D.C.,-Your Cold Laser Professional for the Treatment of  Non-Surgical Knee Pain in Dallas and Fort Worth, Texas Area-" Dr. Schnee's Cold Laser Knee Program -Helping People with Knee Pain Avoid Knee Surgery in the Dallas, Fort Worth and surrounding areas since 2001."
Shape Magazine. INJURED? FEEL BETTER FAST.  November 2010.  Page 126.
Cold Laser Therapy Treats  Injuries – Cold Laser Therapy | Dallas-Fort Worth
Dallas-Fort Worth:Dr.Schnee, D.C. helps knee injuries with cold laser therapy from her Irving,TX office. Cold Laser therapy treats pain from  injuries.