About Dr. Robert Hanson
About Dr. Robert Hanson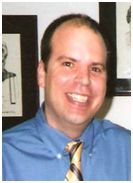 Since 2003, Dr. Robert Hanson, D.C. has been in private practice in Irving, Texas at the DFW Spine & Joint Center.  Dr. Hanson and his associate, Dr. Schnee, have founded one of the only centers that offer patients suffering from herniated, bulging, degenerated discs, stenosis, and pinched nerves in the low back AND/OR neck a combination of non-invasive Cold Laser Therapy, Spinal Decompression Therapy and Active Therapeutic Movement Therapy. These non-surgical, noninvasive therapies allow patients with spine, disc, and pinched nerve conditions a safe and painless alternative to surgery. Dr. Hanson ONLY treats patients with chronic disc, nerve and spine problems. His practice offers the most advanced, up to date, FDA Cleared technology with over five different cold lasers, three cervical Spinal Decompression units, three Lumbar Spinal Decompression units, and an Active Therapeutic Movement Therapy machine.
Thousands of patients have avoided the need for imminent neck or back surgery due to Dr. Hanson's successful and unique combination of Spinal Decompression, Cold Laser, and Active Therapeutic Movement Therapy.  Dr. Hanson has completed over 25,000 treatments and is trusted by many because of his extensive experience and specialized care for low back and neck pain sufferers. He understands that any doctor can use Spinal Decompression Therapy; however, the more knowledge and skill a doctor has the better the results. That is the reason why patients like Willie Nelson's drummer to prominent sports figures, retired politicians, T.V personalities, and doctors; as well as grandparents, retirees, and construction workers trust Dr. Hanson with their care. They all share the same goal, and that is to improve their quality of life without having to take medications, painful shots, or having to undergo neck or back surgery.
Dr. Robert Hanson graduated from Parker College of Chiropractic with his Doctor of Chiropractic Degree in 2003. He is certified by the Texas Board of Chiropractic Examiners and the National Board of Chiropractic Examiners. He was one of the first to introduce Spinal Decompression Therapy to the Dallas Fort Worth Area. He is certified in Spinal Decompression Therapy, and Active Therapeutic Movement. In 2007-08, he was chosen as 'Who's Who' in the field of Spinal Decompression Therapy.
He has been a keynote speaker for various National Organizations on the topic of Spinal Decompression Therapy and the Importance of Combining Cold Laser Therapy and Active Therapeutic Movement Therapy for Optimal Results. Dr. Hanson is also a member of NAALT (North American Association for Laser Therapy) and WALT (World Association for Laser Therapy). In addition, Dr. Hanson volunteers his time in educating people in the Irving Community about healthcare.
If you would like to find out more about Dr. Robert Hanson, please visit his website at coldlasertherapy.com or if you would like to make an appointment with him, call the DFW Spine & Joint Center at 214-596-1051.
About Dr. Robert Hanson D.C.|Cold Laser Therapy Dallas|Spinal Decompression Fort Worth
About Dr. Robert Hanson, D.C., Dallas Cold Laser Therapy and  Spinal Decompression Doctor for Chronic Low Back Pain in Dallas-Fort Worth, TX.